Please note – unfortunately this workshop has been cancelled due to road closures in the wake of severe damage during winter storms – it will be rescheduled for July 2018
In honor of Anna's 97th year, join Anna and Daria Halprin at Esalen Institute for a special teaching collaboration along with Dohee Lee and Jahan Khalighi
*Registration will be through Esalen Institute and will open in early Spring 2017
Joined by guest artists/musicians Dohee Lee and Jahan Khalighi, Anna and Daria will interweave their original work in an exploration of the body in movement and imagination, life and art, individual and collective dances and stories. Throughout times movement, dance, and the expressive arts have provided individuals and communities with a means of soulful expression, healing and connection with the spirit. This workshop will generate opportunities for participants to find such meaning connected with the real issues in their lives.
This workshop is designed for everyone, no previous experience in dance/art needed.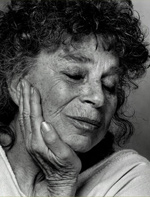 The Dance Heritage Coalition has named Anna Halprin one of "America's 100 Irreplaceable Dance Treasures." Her diverse career has spanned the field of dance since the late 1930s, creating revolutionary directions for the art form and inspiring fellow choreographers to take modern dance to new dimensions. James Roose – Evans author of "Experimental Theatre" called Anna one of the most important theatre artists of the 20th century. A dance innovator, she was an early pioneer in the use of movement/dance as a healing art. She founded the groundbreaking San Francisco Dancer's Workshop in 1955 and the Tamalpa Institute in 1978 with her daughter Daria Halprin. She is the author of Movement Ritual, Moving Toward Life, Five Decades of Transformational Dance, and Dance as A Healing Art/Returning to Health, and has numerous dance works documented on film, most notably Breath Made Visible by director Ruedi Gerber. At her advanced age, she continues to perform and teach with fervor. For more on Anna and her work visit annahalprin.org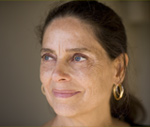 Daria Halprin, MA, REAT, RSMT is co-founding director of Tamalpa Institute, dancer, poet, teacher, and author, is among the leading pioneers in the field of movement/dance and expressive arts education and therapy. Her work bridges the fields of somatic psychology, movement/dance therapy, expressive arts therapy, community based arts and health education, organizational consultancy, leadership development, social change and performance. Bringing a life-long practice in the arts to her work, published writings include: Coming Alive; The Expressive Body in Life, Art and Therapy; contributing author Expressive Arts Therapy: Principles and Practices, Poesis: Essays On the Future of the Field; Body Ensouled, Enacted and Entranced. For more on Daria and her work visit dariahalprin.org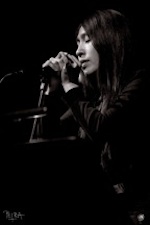 Dohee Lee was born on Jeju Island in South Korea, studied Korean dance, music, percussion and vocals at the master level in Korea, and trained at Tamalpa. Since her arrival in the US she has been a vital contributor to both the traditional and contemporary arts landscape of the San Francisco Bay Area and beyond. Lee founded the Puri Project in 2004 to present interdisciplinary works that embrace the ritualistic and healing aspects of performance. She has performed in venues and festivals around the world, collaborated with leading artists and has received numerous awards including the Isadora Duncan Special Award honoring Outstanding Achievement. Artist residencies include the Oakland Asian Cultural Center, the Watermill Center in New York with the Degenerate Art Ensemble, the Headlands Center for the Arts, the Paul Dresher Artist Residency Center, and the Montalvo Arts Center. In 2010, she appeared at Carnegie Hall with Kronos Quartet, performing her original composition, Sinawi and at Teatro Municipal de Lima in Peru with Pauchi Sasaki and Collective in "MURU". Lee acted as artistic director and instructor at the Korean Youth Cultural Center from 2002 to 2008, resident artist and instructor at the Oakland Asian Cultural Center from 2008 to 2011, has been a guest instructor at San Francisco State University, Saint Mary's College, UC Berkeley and Northern Illinois University. Visit doheelee.com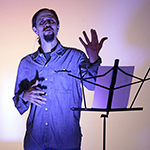 Jahan Khalighi is a poet, musician, and educator who is passionate about the way creative expression can facilitate personal and social transformation. He served as a poet teacher for June Jordan's Poetry For The People program at UC Berkeley and currently teaches as a poet in residence for California Poets In The Schools. He is a member of the Justice Arts Collective a multicultural group of poets, musicians, dancers dedicated to social justice through the arts. Trained in permaculture at the Regenerative Design Institute, and collaborating as a performance artist with his grandmother Anna Halprin and his mother Daria Halprin, he has worked at the confluence of the arts, ecology, and community service for over a decade.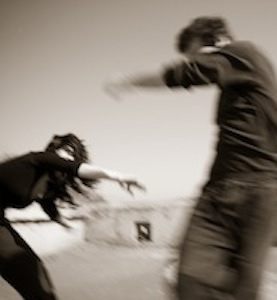 DATE:
July 23, 2017 - July 28, 2017
TIME:
All Day
PRICE:
To Be Determined
LOCATION
Esalen Institute
55000 Highway 1
Big Sur, CA 93920
Return to Tamalpa Calendar