Join Anna and friends for the 37th annual Planetary Dance – Sunday, June 4th at Mt. Tamalpais State Park, California, USA.
"When enough people move together in a common pulse with a common purpose, an amazing force takes over—a power that can renew, inspire, teach, create and heal", states Anna Halprin.
Includes a sunrise ceremony at 5:40 AM and the main event at 11:00 AM.
For detailed information and full scheduled please visit Planetary Dance website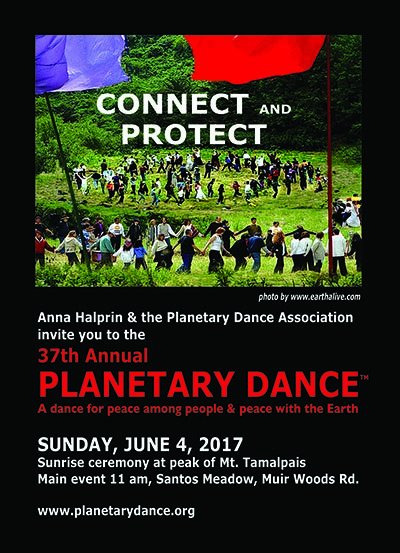 DATE:
June 4, 2017
TIME:
11:00 AM
PRICE:
Make Donation
LOCATION
Santos Meadow, Muir Woods Road
2704 Muir Woods Rd
Mill Valley, CA 94941
Return to Tamalpa Calendar