Guest musician Joshua McClain
If your body could speak, what would it say?
The Tamalpa Experience introduces an approach that enlivens dialogue between body and imagination, life experiences and art making. Using movement, drawing, poetic writing, and improvisational performance, participants will tap into art's symbolic language to explore current life themes and generate new resources.
The Tamalpa Experience workshops are designed to give participants an experiential understanding of Tamalpa's work in movement-based expressive arts. We are excited to offer an optional Friday evening open house to start off the weekend with a special opening! The Tamalpa Experience workshops are recommended as an introduction to our training programs.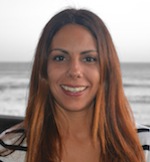 Rosario Sammartino is a psychologist, artist and researcher. She is a Core Faculty member at Tamalpa Institute, has an MA in Psychology, and is a PhD candidate in Somatic Studies at Pacifica Graduate Institute. Rosario is the Co-Director of Tamalpa Institute and co-founder of Tamalpa Latinoamerica. She is also the founder of Anthropos Institute, an Art and Self Development Center located in Buenos Aires, Argentina, where she is originally from. Rosario has worked in various settings, such as psychiatric hospitals, shelters, and educational centers, and with diverse populations, including incarcerated women, the homeless, and at-risk youth. Through the years, Rosario has conducted numerous lectures, seminars, and professional presentations in the United States and internationally, including in Argentina, Peru, Mexico, and Portugal. Currently living in the San Francisco Bay Area, Rosario continues to teach and lead community projects in the Tamalpa Life/Art Process.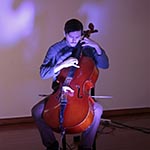 Joshua McClain is a progressive cellist who loops his sound live on stage to create multi-layered soundscapes-exploring rock, blues, and electronic styles. While classically trained, McClain has evolved his style into an unbridled, mesmerizing sound experience-all his own. A multi-talented musician and singer/songwriter, McClain has shared the stage with a host of likeminded musical trailblazers, including AJ Croce, legendary Hawaiian folk singer Jon Osorio, Eurasian Rung, TV Mike and the Scarecrows, a&r, The Veranda Trio, Valencia Robinson, and Trio in Stereo. https://www.joshuamcclain.net/
You are also invited to join us for a free Open House on Friday evening, May 19, from 7-9PM!
PAYMENT
$100
Workshop is refundable minus a $30 registration fee with 24-hour cancellation notice.

*CEUs available, pre-registration required.
Tamalpa Institute is approved by the California Association of Marriage and Family Therapists to sponsor continuing education for LMFT's, LCSW's, LPCC's and/or LEP's. Tamalpa Institute maintains responsibility for this program/course and its' content. Provider number: 75903.
This course meets the qualifications for 12 hours of continuing education credit for LMFTs, LCSWs, LPCCs, and/or LEPs as required by the California Board of Behavioral Sciences. For additional information about CEUs for this course contact us at office@tamalpa.org or 415-457-8555.



**If you prefer to pay with a check click here for registration form.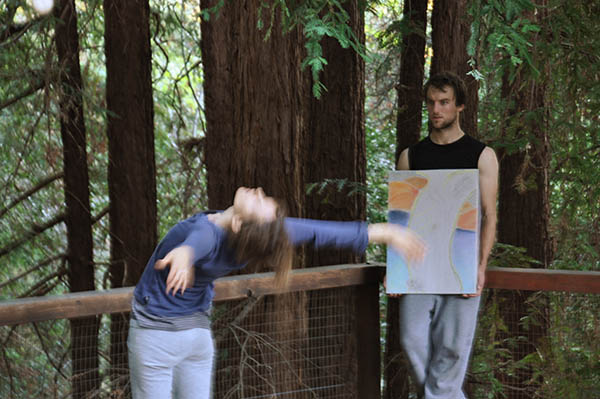 DATE:
May 20, 2017
TIME:
10:00 AM - 5:00 PM
PRICE:
$100
Includes a $25 credit towards Level 1 training;
valid for 2 years
LOCATION
Held at the historic Mountain Home Studio, Kentfield, California
15 Ravine Way
Kentfield, CA 94904
Return to Tamalpa Calendar