Held at the historic Mountain Home Studio, Kentfield, California
Participants will be introduced to the dynamics of trauma through the Tamalpa Life/Art Process. This workshop will address somatic responses to stress, use drawing and movement to explore triggers, and open up possibilities for resilient responses. Therapists, coaches, and educators are encouraged to attend, as well those interested in utilizing the body and creative resources towards healing.
Through the lens of the Tamalpa Life/Art Process, expressive arts therapy and complementary models, Adriana will present tools to work with people who have experienced trauma on a variety of levels. Using an experiential learning model, this workshop will focus on the dynamics of the nervous system and how grounding, tracking sensation, and developing safe resources can support trauma and overwhelm. This learning model will highlight how body posture, facial expression and the structure of everyday movements are deeply affected by one's life experiences. Adriana will illustrate how the arts, and a somatic approach can provide a container to alleviate stress, encourage body resilience, as well as re-pattern the body for optional health.
Art materials provided.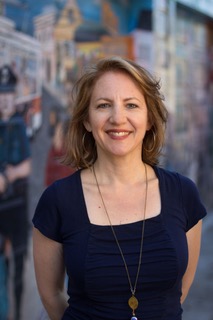 Adriana Marchione, MA, REAT, RSMT, is a Registered Expressive Arts Therapist, a Registered Somatic Movement Therapist, and holds an MA in Psychology. She has a well-established expressive arts practice in San Francisco, and is a leader in the field based on her twenty years of experience in the arts as exhibiting visual artist, movement educator, Argentine tango dancer, arts curator, performer and healing artist. Adriana has presented at international conferences and spearheaded many noteworthy projects and programs including the Spirit in the Arts exhibit program at California Institute of Integral Studies where she was art curator and director from 2002-2009.
Adriana specializes in addiction/recovery, and has developed a specific body of work offering creative healing opportunities for people in recovery from all forms of addiction. She has shared this area of expertise at a variety of institutions including National Council on Alcoholism and Drug Abuse, Marin Outpatient Services and Epiphany Center for Women and Children. Most recently, she was a group facilitator at La Ventana Eating Disorder Program where she used movement and art to support recovery. Currently, Adriana has created "When the Fall Comes," a poetry and performance project that has culminated in a film based on her own life story encountering intimate grief and loss. This grief project illustrates the Life/Art Process, life informing our art and art informing our life for personal and collective healing. Adriana continues to research both experientially and didactically the ways that the arts and a body-based orientation can foster healthy living. Adriana brings an abundance of creative resources and a compassionate nature to her work.
Payment
Full payment of $100 due by November 8, 2017
$30 deposit to reserve your space. Workshop fee minus non-refundable deposit is refundable with 24-hour cancellation notice.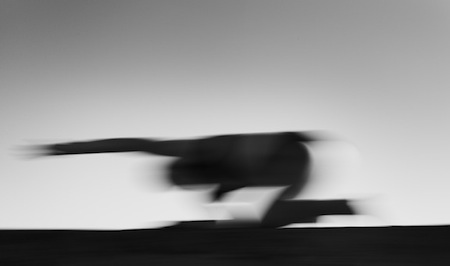 DATE:
November 18, 2017
TIME:
10:00 AM - 5:00 PM
PRICE:
$100
$30 non-refundable deposit to reserve your space
LOCATION
Held at the historic Mountain Home Studio, Kentfield, California
15 Ravine Way
Kentfield, CA 94904
Return to Tamalpa Calendar