**Limited spaces left!**
Held at the historic Mountain Home Studio, Kentfield, California
Through art and dance we reclaim our primal heritage and move towards a more embodied future.
– Anna Halprin
In each one of us lives a story, a palette of images and experiences stored in our muscles, organs and bones. Away from the distractions of daily life, this workshop offers time to feel and listen deeply to the powerful intelligence of the body, to play and express with imagination through the arts, to create personal and collective dances. Anna Halprin will present her approach to body and movement that connects the science, philosophy, and art of dance. Rosario Sammartino, Tamalpa Co-Director and faculty member, will be teaching the afternoon sessions introducing participants to the Tamalpa work which will offer resources to make life/art connections.
This is a special workshop with Anna, now in her 96th year, at the historic Mountain Home Studio designed for her by her husband, famed architect, Lawrence Halprin. Mountain Home Studio is set amidst redwood and oak trees on the flanks of Mount Tamalpais in Kentfield, California. It is a short drive to San Francisco, Berkeley, and the Sonoma and Napa wine countries.
Art materials supplied.
Accommodations list provided.
The Dance Heritage Coalition has named Anna Halprin one of "America's 100 Irreplaceable Dance Treasures." Her diverse career has spanned the field of dance since the late 1930s, creating revolutionary directions for the art form and inspiring fellow choreographers to take modern dance to new dimensions. A dance innovator, she was an early pioneer in the use of movement/dance as a healing art. She founded the groundbreaking San Francisco Dancer's Workshop in 1955 and the Tamalpa Institute in 1978 with her daughter Daria Halprin. She is the author of several books, and has numerous dance works documented on film, most notably Breath Made Visible by director Ruedi Gerber.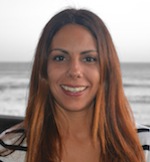 Rosario is a psychologist, artist and researcher. She is a Core Faculty member at Tamalpa Institute and is a PhD Candidate in Psychology / Somatic Studies at Pacifica Graduate Institute. Rosario is the Associate Director of Tamalpa Institute and co-founder of Tamalpa Latinoamerica. She is an Adjunct Faculty Member at Meridian University and is the founder of Anthropos Institute, an Art and Self Development Center located in Buenos Aires, Argentina, where she is originally from. Rosario has worked in various settings, such as psychiatric hospitals, shelters, and educational centers, and with diverse populations, including incarcerated women, the homeless, and at-risk youth. Through the years, Rosario has conducted numerous lectures, seminars, and professional presentations in the United States and internationally, including in Argentina, Peru, Mexico, and Portugal. Currently living in the San Francisco Bay Area, Rosario continues to teach and lead community projects in the Tamalpa Life/Art Process.
To register for this workshop, please contact Rachel in the Tamalpa Office directly at 415-457-8555
Tamalpa Institute is approved by the California Association of Marriage and Family Therapists to sponsor continuing education for LMFT's, LCSW's, LPCC's and/or LEP's. Tamalpa Institute maintains responsibility for this program/course and its' content. Provider number: 75903.
This course meets the qualifications for 30 hours of continuing education credit for LMFTs, LCSWs, LPCCs, and/or LEPs as required by the California Board of Behavioral Sciences. For additional information about CEUs for this course contact us at office@tamalpa.org or 415-457-8555.


If you prefer to pay with check click here for registration form.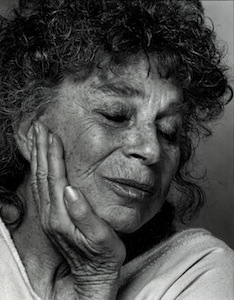 DATE:
June 19, 2017 - June 23, 2017
TIME:
10:00 AM - 5:00 PM
PRICE:
$900
LOCATION
Held at the historic Mountain Home Studio, Kentfield, California
15 Ravine Way
Kentfield, CA 94904
Return to Tamalpa Calendar