LEADERSHIP TEAM
Staff
Daria Halprin, MA, REAT, RSMT
Co-Founding Director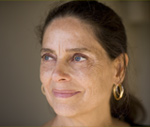 In 1978 Daria co-founded the Tamalpa Institute where she directs training programs in movement/dance and expressive arts education, consultancy and therapy. She teaches in educational, health, and art centers throughout the world.
Daria Halprin's website: www.dariahalprin.org
Rosario Sammartino, MA, PhD (cand.), RSMT, RSME
Co-Director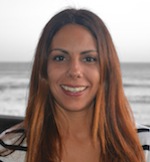 Rosario is a psychologist, artist and researcher. She is a Core Faculty member at Tamalpa Institute and is a PhD Candidate in Psychology / Somatic Studies at Pacifica Graduate Institute. Rosario is the Co-Director of Tamalpa Institute and co-founder of Tamalpa Latinoamerica. She is a Core Faculty Member at Meridian University and is the founder of Anthropos Institute, an Art and Self Development Center located in Buenos Aires, Argentina, where she is originally from. Rosario has worked in various settings, such as psychiatric hospitals, shelters, and educational centers, and with diverse populations, including incarcerated women, the homeless, and at-risk youth. Through the years, Rosario has conducted numerous lectures, seminars, and professional presentations in the United States and internationally, including in Argentina, Peru, Mexico, and Portugal. Currently living in the San Francisco Bay Area, Rosario continues to teach and lead community projects in the Tamalpa Life/Art Process.
Julie McGuinness, MA
Administrative Director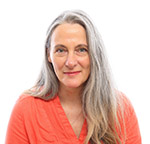 Julie is a Tamalpa Practitioner and holds an MA in East-West Psychology from the California Institute of Integral Studies (2012). She completed an internship with the Institute of Health and Healing at Marin General Hospital, with a focus in Art and Imagery. A bodyworker and instructor of massage therapy for many years, Julie has administrative experience in several non-profit organizations. She is also a soccer mom! Julie is excited to have the opportunity to contribute to the stability, longevity and growth of Tamalpa Institute.
Rachel Ten Eyck
Administrative Coordinator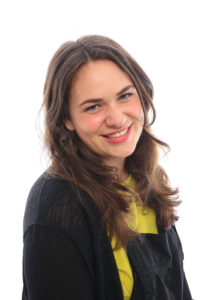 Rachel is a visual and performance based artist who studied theatre and landscape at the University of Oregon. She is also a  Tamalpa graduate who just completed a year long apprenticeship. She has embedded herself in the Oakland Avant-arts community, co-curating a well established gallery for past three years. She plans to continue her work and education focusing on crisis intervention, community building and problem solving using artistic processes to imagine different possibilities for a better future.
Wilson Morris
Administrative Assistant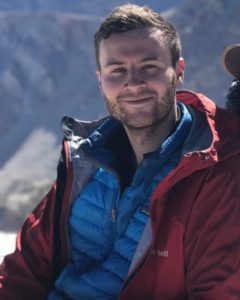 Wilson Morris is writer, certified EMR, and alumnus of Sonoma State University. As an undergraduate, Wilson studied linguistics and community based anthropology. He is interested in the many roles art can play in healthcare and hopes to use what he is learning from his ongoing education and experiences at the Tamalpa Institute to help those in his community.
 Iu-Hui Chua
Marketing and Social Media Coordinator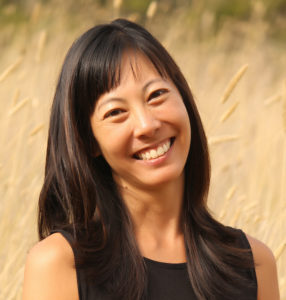 Iu-Hui is an RSME/RSMT with an MFA in Dramatic Arts with an emphasis in Choreography. Her BA is in Sociology with an emphasis on Race and Ethnic Relations. Along with working at Tamalpa, she is currently in her 9th year as a guest artist for Tamalpais High School, teaching movement for acting. She's danced for Anna Halprin, Dandelion Dancetheater, Ledoh and Salt Farm, Labayan Dance, Disneyland and Ellen Bromberg. Her own work has been presented nationally and internationally and she enjoys artistic collaborations with various artists of all genres. 
Kaye Anderson
Alumni Association Coordinator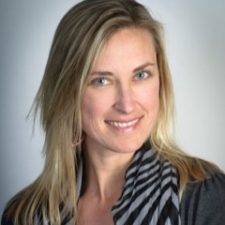 Kaye is a Licensed Clinical Social Worker with over 20 years experience working with children, adolescents, adults and families. She holds a Masters in Social Work from Columbia University, and is a Clinical Supervisor at JFK University's Center for Holistic Counseling, where she uses the Tamalpa Life/Art Process® with graduate students in both supervision and trainings.
Dana Swain, MA, PhD (cand)
Organizational Consultant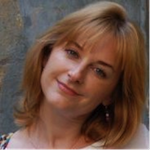 Dana Swain's professional background comprises working for both well established and start-up organizations. Her roles included managing a training and communication department, conducting business analysis, and creating interdepartmental quality assurance programs. Additionally, Dana is a movement based expressive arts facilitator through the Tamalpa Institute, holds an M.A. in Philosophy, Cosmology, and Consciousness from the California Institute of Integral Studies (CIIS), and is a doctoral candidate in Jungian and Archetypal psychology from Pacifica Graduate Institute. Dana has used the Tamalpa work internationally, particularly with youth in Africa, where she facilitated a workshop exploring issues of peace and reconciliation in a community recovering from war. She has lived in Africa, Brazil, and Indonesia, and currently resides in Lafayette, California.

Board
Vivian Chávez
Chair
Vivian is an Associate Professor of Health Education at San Francisco State University with an eclectic background in global health, non-violence, youth media, yoga, and expressive arts. A Tamalpa graduate, she also holds a doctorate in Public Health from UC Berkeley, and Advanced Studies certification from the Yoga Room in Berkeley. The cornerstone of her practice is Cultural Humility, a lifelong commitment to self-reflection, redressing power imbalances, and developing mutually respectful community partnerships.
Rodman Marymor
Treasurer
Rodman Marymor is a graduate of the inaugural Tamalpa Training Program in 1978 and also has a BA and MFA in Music. His first profession was as a hard-working musician and composer. Later, he became a serial entrepreneur by creating businesses in the entertainment, meetings & conventions, and software industries. Rodman has received industry recognition as a visionary business leader, and has served on numerous professional trade and non-profit boards. Now retired, he focuses on his family, musical performance, and diverse business interests. Rodman credits both Anna Halprin and Miles Davis as his lifelong mentors.
Dana Swain
Dana is a movement based-expressive arts facilitator trained in the Tamalpa Life/Art Process. Dana used the Tamalpa approach to facilitate 50 Angolan youth in a week-long expressive arts workshop and performance that explored issues of conflict and peace in their community. Dana holds a Master's degree in Philosophy, Cosmology, and Consciousness from the California Institute of Integral Studies, and is a doctoral candidate in Jungian and Archetypal Psychology at Pacifica Graduate Institute. For the past 12 years Dana has lived overseas in Angola, Africa, Rio de Janeiro, Brazil, and currently resides in Jakarta, Indonesia. She believes that a body based, expressive arts approach is a powerful way to engage and address personal and community issues in any culture.
James Nixon
James Nixon is Co-Founder and Principal of Sustainable Systems, Inc., a business and economic development corporation, located in Oakland, CA, that provides market-based strategies for the achievement of sustainable development and smart growth. He is also President of Global Urban Development, an international development organization assisting sub-national governments in the creation of Metropolitan Economic Strategies. He has participated in the work of the Halprins since the early 1970's and served as the Chair of Tamalpa's first board of directors.
Daria Halprin
Daria is the co-founding director of Tamalpa Institute where she directs training programs in movement/dance and expressive arts education, consultancy, and therapy. She teaches in educational, health, and art centers throughout the world.
Advisors
Jack Kornfield Founding Director of Spirit Rock, is one of the pre-eminent and most popular teachers in the vipassana movement of American Theravada Buddhism. He has taught meditation worldwide, and authored many books on Buddhism philosophy and practice as a daily learning and art.
Dr. Ken Dychtwald has, over the past 35+ years, emerged as North America's foremost visionary and original thinker regarding the lifestyle, marketing, healthcare, and workforce implications of the age wave. He is a psychologist, gerontologist, documentary filmmaker, entrepreneur, and best-selling author of sixteen books on aging-related issues.
Paolo J. Knill, Ph.D., Dr. h.c., is Provost of the European Graduate School and Professor Emeritus, Lesley University, Cambridge, MA. He initiated the International Network of Expressive Arts Therapy Training Centers and founded the ISIS European training institutes.
Rachel Naomi Remen is one of the earliest pioneers in the mind/body holistic health movement and the first to recognize the role of the spirit in health and the recovery from illness.
Marion Weber, member of the Common Weal group, founder of the Flow Fund, and a life-long supporter of the healing arts.
Robert Hall, an MD, Gestalt therapist, founder of the Lomi School, and meditation teacher, was one of the early pioneers in the somatic psychology movement.
Michael Samuels, M.D. has used guided imagery, creativity, shamanism, and art with cancer patients for over twenty five years in private practice and in consultation.
Marc Kasky moved to San Francisco in the 1970s and headed the San Francisco Ecology Center, and later the Fort Mason Center.
Eiko & Koma, acclaimed Japanese-born, NYC-based choreographers/dancers/performance artists, have received two "Bessies"(1984 and 1990), as well as the Guggenheim (1985), the MacArthur(1996), and the United States Artists (2006) Fellowships. They were honored with the Samuel H. Scripps American Dance Festival Award (2004) and the Dance Magazine Award (2006) for lifetime achievement in modern dance.
Joanna Macy, Ph.D., is an eco-philosopher as well as a scholar of Buddhism, general systems theory, and deep ecology.
Michael Murphy is the co-founder of the Esalen Institute, a key figure in the Human Potential Movement, and author of both fiction and non-fiction books on topics related to extraordinary human potential.
Stanley Krippner is an internationally known humanistic psychologist, having written extensively on dreams, altered states of consciousness, hypnosis, shamanism, dissociation, and parapsychological subjects.
Matt Kursh is the founder and CEO of Oji Life Lab. After starting and selling companies to Apple and Microsoft (where he ran MSN.com), Matt became a "high tech dropout" in 2000 when his first child was born. Since then, he has run a non-profit that provides safe drinking water in the third world, served on for-profit and non-profit boards, and advised startups.
Janice Ross is a professor in the Theater and Performance Studies Department and director of the Dance Division at Stanford University, is the former dance critic for the Oakland Tribune. She is the author of San Francisco Ballet at 75, Anna Halprin: Experience as Dance, and Moving Lessons: Margaret H'Doubler and the Beginning of Dance in American Education. 
Toby Symington has headed up a small family foundation for 30 years. The foundation supports visionary, grassroots cancer programs that offer healing on multiple levels. He also has a private practice in astrological counseling, especially designed for people going through major life transitions. Toby's core vocation is philosophy, understood both as the love of wisdom and as an integral way of being.